About us
The night sky is the greatest natural phenomenon known to humankind and yet it is at the same time equally accessible to all people on earth. It has always served as a surface for the projection of humankind's myths and values, and images of human life. These stories are among the oldest in the world. A fascinating piece of human history, mirrored in the network of stars that spans the globe.

"One eye on the stars, the other on our own human identity"
arte TV about the STERNENHIMMEL Festival 2021
The Stiftung Kunst und Natur (Foundation for Art and Nature) is developing a program of local and international events, exhibitions, media projects and collaborations over the coming years.
Curatorial Director Claudia Baumhöver and a highly qualified team attend to the realization of this comprehensive project.
In September 2021, this program opened with a three-day festival under the dome of Nantesbuch. "An experience that is both spiritual and sensual", said the Süddeutsche Zeitung.
Stiftung Kunst und Natur
The Stiftung Kunst und Natur (Foundation for Art and Nature) has set itself the task of creating spaces that make the connection between art and nature tangible as elementary poles in the core of human existence. By projecting the stories and worlds of humankind into the stars of night sky, we seek to embody the infinite aspects of nature in culture. No other topic is more appropriate for grasping the connecting space between nature and art than the preoccupation with the night skies of humankind.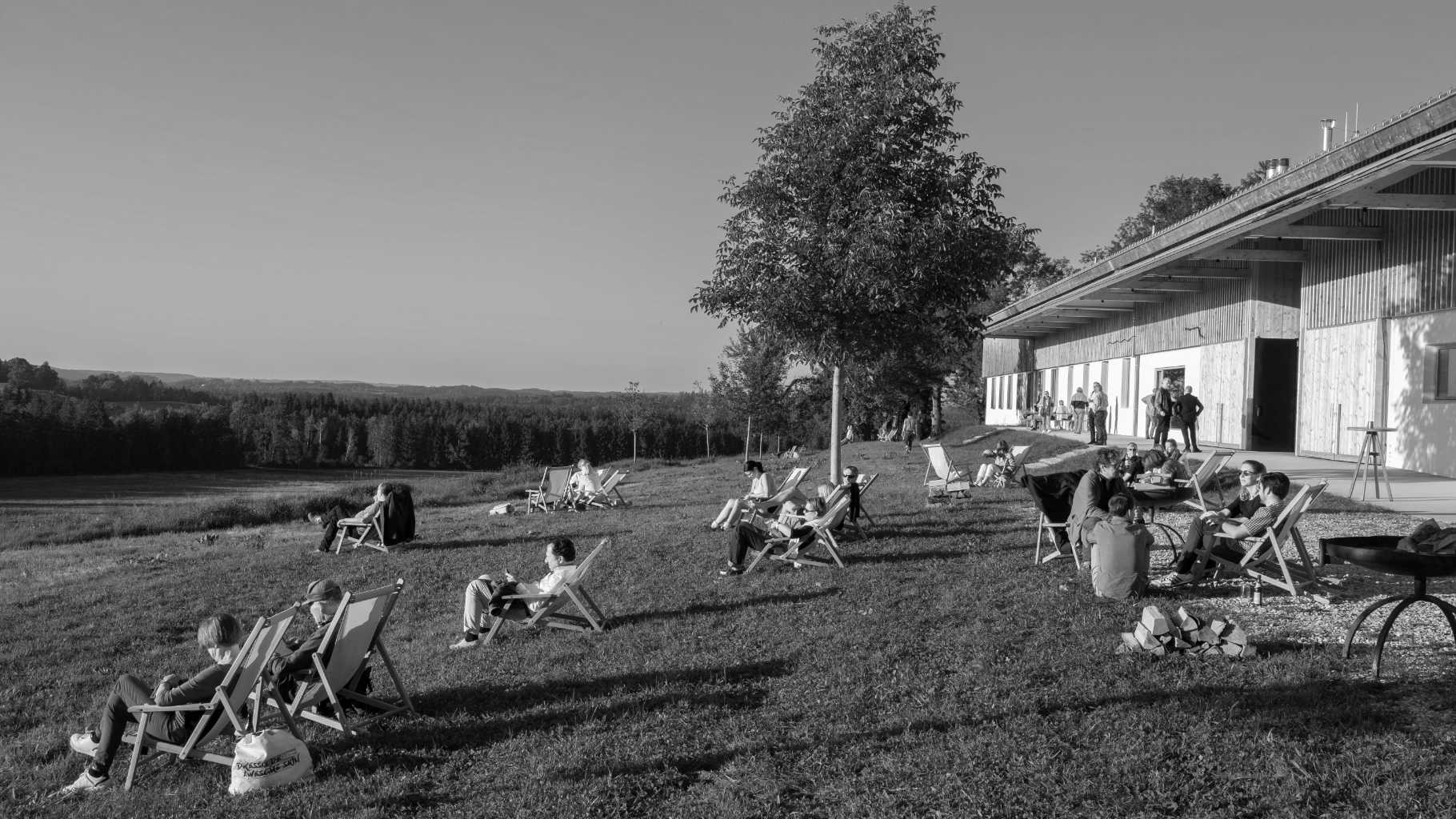 The STERNENHIMMEL DER MENSCHHEIT Festival 2021 at "Langes Haus" © Mathis Beutel